As women we love shoes! They are everything to us. Personally a nice pair of heels will change a bad day to a wonderful day without a doubt.
This year I have seen the best of the best shoes but some may be a little too much if you ask me. Celebrities ,such as Lady Gaga, have started a new style of shoes that may be a bit irrational.
Fashion is all about being different and unique but when do we say its too much? Some look like cartoons while others just look like crazy toys. Style is the way you look as whole and your shoes should never make you look like a clown. Ladies there is nothing wrong with being different but know when it is enough.
Here are some… interesting… designs I have came across. Tell me what you think? Hit or Hideous  ?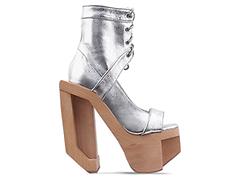 Although the color is very simple and amusing, the shoes look very uncomfortable. Do you think the style maybe a little much or is it just different ? Hit or Hideous?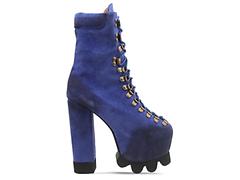 The concept of the shoes caught my eye but  some part of the shoes are very unattractive and would make your feet look bigger then they are. Hit or Hideous?